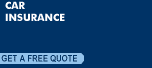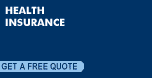 CA. Lic. 0C47363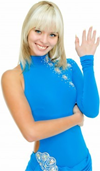 Tel. 1-800-462-2604
Pay by credit cards to buy Insurance.
Rental House Equipments Insurance

Equipment Rental Houses have unique coverage concerns for which specific policy forms have been designed to accommodate these exposures. Ancona Insurance provides several services to Rental Houses, and places insurance coverage on many of the specific Rental House Equipment Floater Policy forms. The typical Equipment Rental House holds it's customer responsible for loss or damage to the Equipment being rented. This is agreed upon in the Rental Contract, and therefore the Rental Contract is vitally important.

Ancona Insurance will review your Rental Contract for accuracy and content. If the Rentee assumes responsibility for the equipment, then they must also provide proof of insurance providing coverage for that equipment.

Most Insurance Companies will offer premium credits to the equipment rates for Rental Houses due to the fact that the equipment is usually insured by the Customer. This allows Rental Houses to save money when their equipment is rented to clients that provide proof of insurance coverage for the rental. Coverage is commonly NOT provided for the equipment while it is in the care, custody and control of the Customer, hence the importance of the Rental House getting a certificate of insurance from it's client.

Rental Houses commonly request a "Certificate of Insurance" providing proof that they are named as Additional Insured on their Customerís General Liability policy. This extends the customerís liability policy to provide protection for the Rental House if the Rental House is named in a lawsuit brought against the Customer.


Props, Sets, Wardrobe and Related Property Floaters

This is an "all risk," "worldwide," Inland Marine Floater that covers owned property and the property of others while used or to be used in connection with the insured activities for direct physical loss.


Miscellaneous Equipment

The equipment covered by this floater may include Camera, Sound, Grip, Electrical lighting, Communications and Musical Instrument Equipment, Production Location Equipment (fixed and mobile), Recording Equipment, Theatrical Property, Recreational Area Equipment and all related property. This is a "worldwide" Inland Marine Floater that covers owned property and the property of others while used or to be used in connection with the insured activities.


Commercial General Liability

Film producers need this protection for their liabilities to others arising out of their operations. This contract protects them for their liabilities for unintentional bodily injury and property damage. It provides coverage for claims of bodily injury and/or property damage arising out of the filming of a picture. This coverage is required prior to filming on city and state roads or on any location sites requiring permits or certificates. Bodily Injury to Cast and Crew members is not covered here and should be covered by a Workers Compensation policy. This policy also excludes property damage to property involved with the production, automobile liability, large watercraft liability, & aircraft liability. These exposures can be insured with specific policies.


Property Damage Liability Insurance (Third Party)

Property Damage Liability Insurance covers loss, damage to, or destruction of property of others, including loss of use of that property in your care, custody or control. Coverage does not apply to liability for damage to property caused by operation of any motor vehicle, aircraft or watercraft, including damage to the foregoing; or liability for damage to any property rented or leased that may be covered under props, sets, or wardrobe; or miscellaneous equipment insurance. This coverage is not included under a Comprehensive General Liability Policy. Property Damage Liability Insurance written as part of a comprehensive general liability policy excludes damage to any property in the production company's care, custody or control.
Contact Name :

Company :

Address :

City :

Postcode / Zipcode:

Contact Phone :

Email :

Comments :